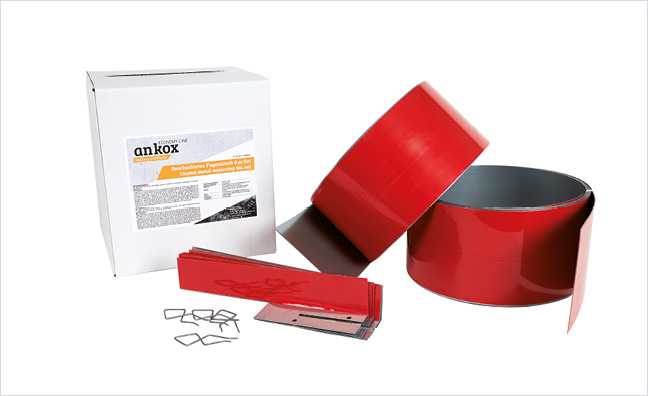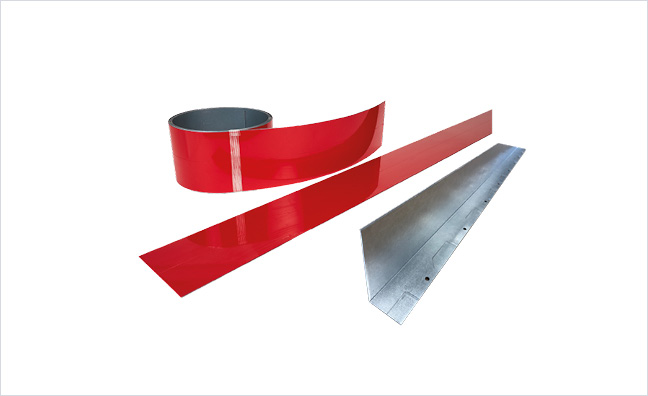 The bonding metal waterstop is one of the top performers in structural waterproofing. With its unique coating, it provides reliable protection against pressing water. Due to the special type of connection with the concrete, an insertion of only 3 cm in the first concrete section is sufficient.
Unique. Certified. Reliable
The bonding metal waterstop has a specially functioning coating. It is water reactive meaning that it reacts on contact with moisture and seals exactly where the waterproofing is needed.
Functional. Fast.
How does the whole thing work? During the curing process, the adhesive coating on the one side of the waterstop bonds with the fresh concrete. In this way, the construction joints remain impermeable at all times.
Secure. Stable. Strong
Handy accessory sets are also available containing the necessary fixing aids. One potential problem with conventional fixing equipment is that the clamps cover the coating, thus generating weak spots where water infiltration could occur. Our innovative mounting brackets are not only stable, they reliably hold the waterstop in place without affecting the coating.
Art.-No.
Article
A03612014
Coated Metal waterstop 2 m
140 mm
A03611002
Coated Metal waterstop with integrated base 2 m
140 mm
A03621214
Coated Metal waterstop 2 x 6 m Set
140 mm incl. accessories
A03626014
Coated Metal waterstop 6 m Set
140 mm incl. accessories
Downloads