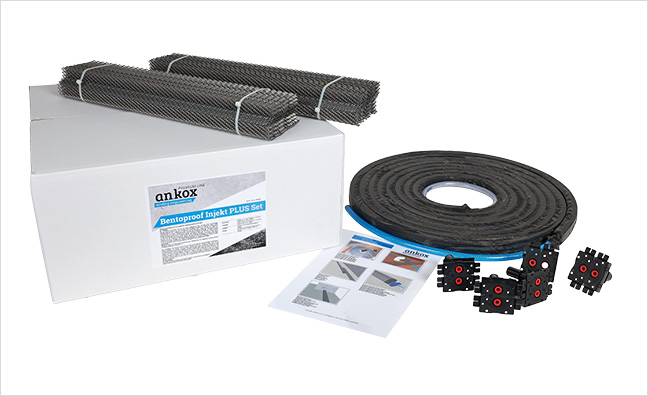 Two products in one for extra security.
Features
Two joint sealing systems combined in one product: the WaterproofX® 1 injection hose system and the bentonite hydrophilic waterstop Bentoproof black PLUS. The waterstop's specially designed moisture-protective coating and its high temperature tolerance allows it to be installed irrespective of the weather.
Uses
Bentoproof Injekt Plus is installed using the matching accessories before concreting. Bentoproof Injekt PLUS's protective coating prevents premature swelling. The coating disintegrates during the concrete bonding process. The bentonite hydrophilic waterstop is responsible for the primary waterproofing effect. If necessary, the hose can be injected with grout after concreting has taken place. Multiple injections are possible.
| Art.-No. | Article |
| --- | --- |
| S04520040 | BentoproofX1 Injekt PLUS Set 5 x 8 m |
Downloads