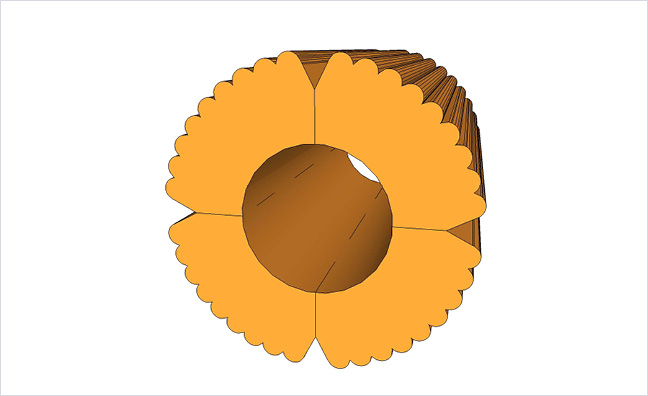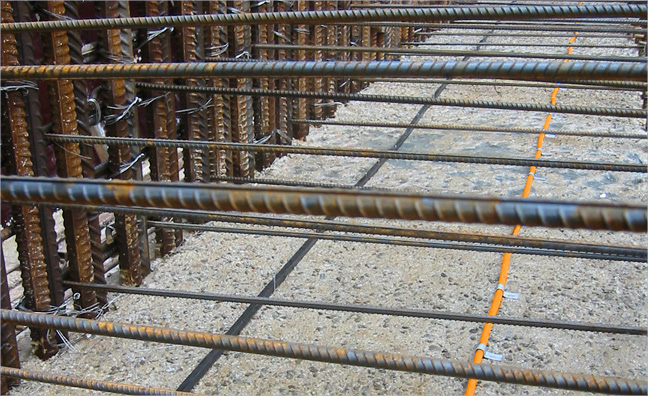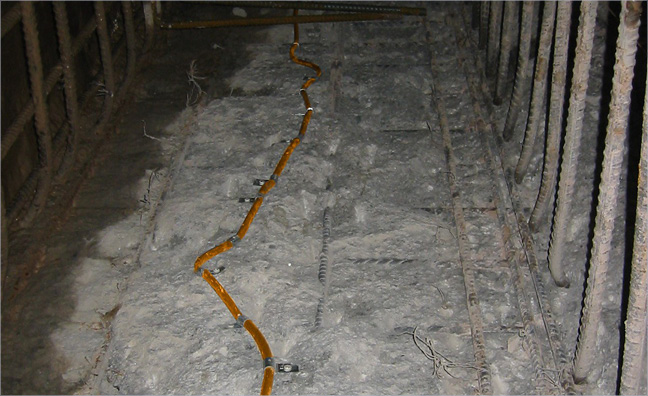 There's really not much you can't do with this system. The injection hose has been specially developed for sealing construction joints in concrete structures and enables simple yet effective joint injections to be carried out. The hose can be injected with acrylates, polyurethanes and epoxy resins as well as cement-based injection materials. The practical and technically advanced accessories complete the offer.
Versatile. Multi-injectable
The proven concept with its slit technology offers high functional security and allows the injection of acrylates, polyurethanes, epoxy resins and cement-based injection materials. The hose can be injected multiple times.
Configurable. User-friendly.
The injection hose is supplied in rolls on 100 metre spindles. Metre markings and technically advanced accessories simply its configuration. Special fixing clips allow for easy handling on the building site. The hose can also be fixed in position using the sealing paste: Polymer swellingpaste.
Art.-No.
Article
A04460120
Injection hose
roll L = 120 m
A04460040
Injection hose set 4 x 10 m
incl. accessories
Downloads