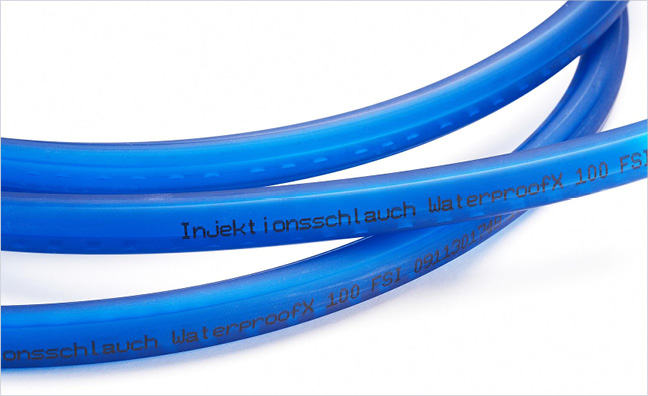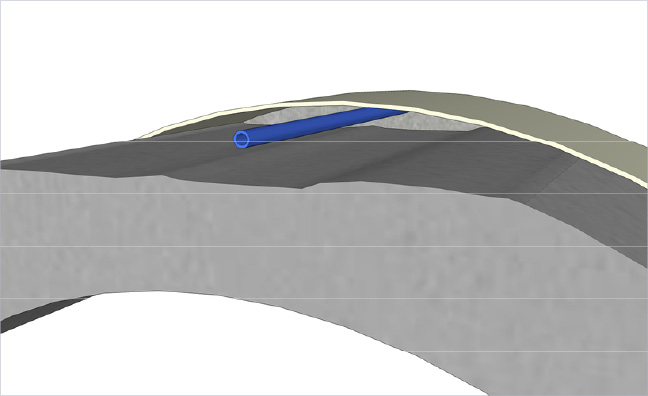 Specially developed for top injections.
Features
The distinguishing qualities of the affiliated systems WaterproofX® 100 and WaterproofX® 1000 also feature in the WaterproofX® 100 FSI: the easy workability and the particularly large inner diameter that allows injections with abrasive materials. Discharge ports at regular intervals ensure optimum injection characteristics.
Uses
Specially designed for top injections in tunnel building, WaterproofX® 1000 FSI is used for filling cavities. For this purpose a low-shrink Portland cement is often used. Injection hoses allow the mineral-based injection grout to accesses areas from where it can fill in cavities.
Art.-No.
Article
S04230060
WaterproofX® 1000 FSI
roll, L = 60 m
S04912322
WaterproofX® 100 FSI clamp 22 mm
PU 100 pcs.
S04825001
PVC-hose white FSI
10 x 3,0 mm
L = 50 m
S04815001
PVC-hose blue FSI
10 x 3,0 mm
L = 50 m
S04900004
Hose clamp
S05054003
Cement packer set
PU 100 pcs.
S04901300
WaterproofX® 100 FSI plug
Downloads