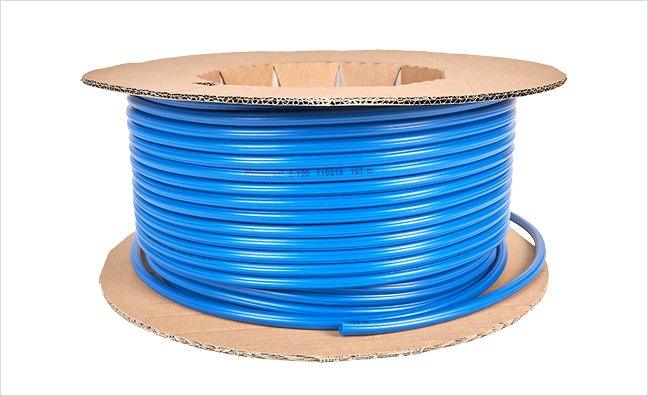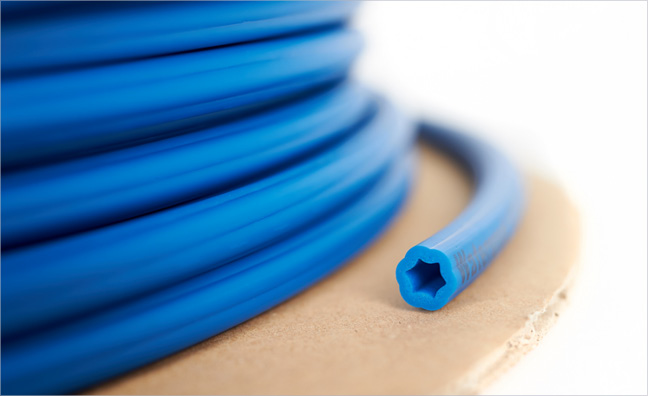 This system combines the positive features of a round injection hose with a full-contact, flat-lying system.
Features
WaterproofX® 100 offers a number of benefits due to its sophisticated design: its patented foam core and honeycombed cross-section ensure that the injection hose has a stable lie and provides the best possible wall-to-volume ratio. Multiple injections are possible and there are no limits to the choice of injection material (PUR foam, PUR resin, epoxy resin, polymer gel matrix/ cement). Excess lengths can be supplied without a problem (tested to 30 m).
Uses
Installation takes place on dry, level surfaces. The contact area must be free of loose particles. WaterproofX® 100 is laid flat on the first concrete section, ideally in the middle of the wall. Perfectly fitting clamps or a fixing mesh ensure it is fixed in place easily and securely. In joining areas the hoses are laid in parallel for about 15 cm (3-5 cm apart).
Accessories
Clamps
Fixing mesh
Hose connectors
Varioclix connectors
The WPX 100 all-round package ensures that all accessories required for installation are to hand on the building site.
Art.-No.
Article
S04210120
WaterproofX® 100
L = 120 m
3.360 m per pallet
S04220001
WPX100 Set 40 m
S04220002
WPX100 Set EW 40 m
S04220003
WPX100 Set Plus 40 m
S04220004
WPX100 Set Light 40 m
S04700000
Varioclix
S04700005
Varioclix with metal strip (pad black)
S04700005
Varioclix with metal strip (pad grey)
S04810050
PVC-hose blue
L = 50 m
S04820050
PVC-hose white
L = 50 m
S04830050
PVC-hose green
L = 50 m
S04840050
PVC-hose red
L = 50 m
S04900001
Hose connector
PU 100 pcs.
S04900002
Plug
PU 100 pcs.
S04900004
Hose clamp
PU 100 pcs.
S04900005
Stecki fixing clip
PU 100 pcs.
S04900006
Drive-in-anchor 5 x 30 mm
PU 100 pcs.
S04910013
an.kox clamp 13 mm
PU100 pcs.
S04925100
Fixing mesh X1
L = 100 cm
S04930012
Mounting clip X1 for expansion joint
L = 100 cm
S04958000
Injection nipple M8
PU 100 pcs..
S04958055
Injection nipple M8 / 55 mm
PU 100 pcs.
Downloads