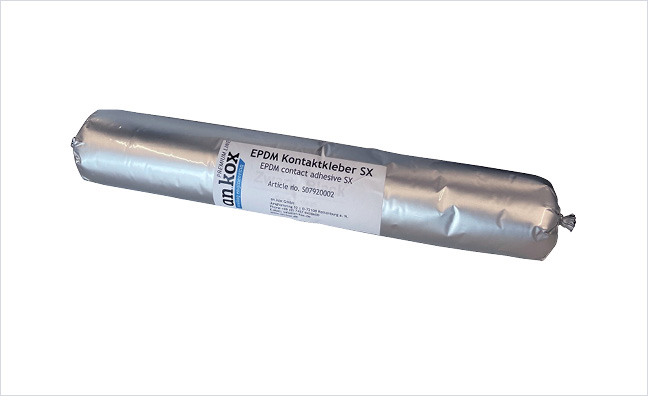 Multi-talent with excellent adhesion.
Features. Versatile. Strong. Peranently elastic.
The powerful EPDM Contact adhesive SX® has proved itself to be extremely versatile when bonding EPDM based profiles with each other, but also when bonding the profiles on concrete. In doing so, it remains permanently elastic and can withstand high tractive forces.
Uses: Allrounder.
EPDM Contact adhesive SX® is perfect for securing Clamp joint profile SX® or SX® Insert profile to concrete and steel. Using a standard tubular bag gun (manual or pneumatic) it is applied to clean, grease- and dust-free surfaces. For adhesive purposes apply using wavy lines.
Art.-No.
Article
S07920002
EPDM Contact adhesive SX® 600 ml tubular bag
12 pcs. per carton
Downloads